The
10th Annual Michigan Brewers Guild Winter Beer Festival
will held in Grand Rapids at the Fifth Third Ball Park on February 27th and 28th. About 4 years ago I was able to get tickets to the festival, and rallied my friends to go. At the last minute, I had to change my plans and ended up not going. Every since then, blotting tickets to the festival has been insane. Tickets go on sale December 4th at 10 a.m., and believe me their servers will crash. Last year thy went on sale on a Saturday and I was ready to click the buy button once 10 a.m. hit. Their wen page got some much traffic that I wasn't sure if I got a ticket or not. My web browser say their loading for longer then 10 minutes. When my laptop browser did this, I moved to my cell phone and then to my tablet. All three of my devices froze. Around 10:30 a.m. I assumed that they were already sold out, and I was right.
Later that day I struck up a conversation with my neighbor. They too had this issue. It's crazy to think that not long ago getting tickets to the beer festival was easy. Craft beer has really ignited a craze. Some people think it's a passing fad, and they are wrong. As you can see, the growth of craft beer has pushed the total number of barrels shipped to over the the big beer competition when compared to Budweiser.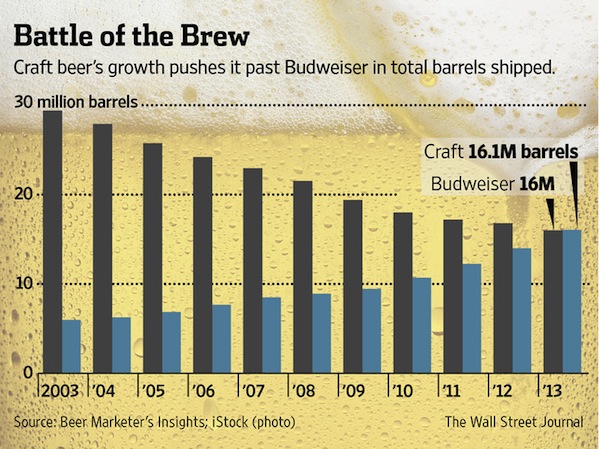 http://www.pastemagazine.com/articles/2014/11/craft-beer-outsells-budweiser.html
This year I will try to get a ticket for the beer festival. I hope I will be fast enough this time. I have always regretted not being able to attend the beer festival 4 years ago. Remember 10 a.m. December 4th. .
GET YOUR TICKETS HERE
.